Home » Precision Machining (CNC Milling, Turning, Grinding)
Precision Machining
Our expertise in precision machining of casting parts has been proven extremely valuable where tight tolerance control is required. Sample projects we have done include precision machining of casting frame of Hewlett-Packet's commercial printer...
Precision Machining Equipments: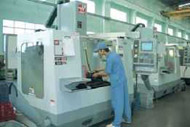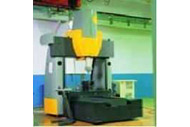 Low Volume Machining:
Our equipments and project control processes are setup for flexible machining productions. Our typical productionruns from 10s to 1000s.
The facility has passed ISO 9001 certification and we have open-book policy which allows customers to inspection our incoming material records and quality paper trail.
Sample equipments include ordinary lathe, CNC lathe, CNC milling, grinding machine, tapping.
Machining Large Steel Parts:
We have large CNC milling and boring machines that allow us to produce parts that are a few meters long.
Products: