Aluminum Die Casting provides casting parts with complex shape, thin walls and nice surface finish. This helps minimize follow-up machining and finishing operations. Typically a die casting mold is expensive, but the unit production cost is very economical.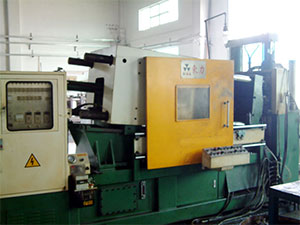 Aluminum Die Casting
We are experienced in making the following aluminum die casting products: pump shell, heat sink, engine parts, and instrument enclosures
Die Castings Materials: Aluminum
| | |
| --- | --- |
| Frequently used materials | A356,A360,A380,A390,A383,A413,AlSi10Mg,ADC-12,ADC-14,LM4,LM6,LM9 |
| Standards | ASTM B85 Die Castings |
A356 is the most popular. A380 aluminum alloy is also widely used for casting general-purpose die castings.
We provide:
1. Aluminum die casting from 1 ounce to 20 pounds.
2. Cast finishing using CNC machining.
3. CAD, Solidworks files accepted. Engineering assistance available.
4. Finishing options: heat treat, machining, paint/powder coat, chemical treat, assembly.