Home» Shandong Huxi Factory
Factory Profile:
| | |
| --- | --- |
| Factory Name: | Shandong Huxi Factory |
| Year Of Establishment: | 2005 |
| Quality System: | ISO9001 |
| Capacity: | 40000tons/year |
| Material: | alloy iron, aluminum, stainless steel. |
| Main Products: | differential housing, brake drums, auto wheel hub, transmissons, engine cylinder block. holder, brake ungula. |
Note:
The products are popular in China and sold to Japan, Germany, Southeast Asia, etc. We have advanced equipments, strict quality control system, high technique supporting. We equipped 2 sets of 6t Non-core medium freqency lnduction melting Furnace (one for two) in the melt department. The production line of the moulding department is the domestic moilding lines, which automatic moulding and automatic pouring device.
Products:
Differential Housing Series:




Brake Drums Series:




Auto Wheel Hub Series:




Transmissons Series:



Engine Cylinder Block Series:




Holder Series: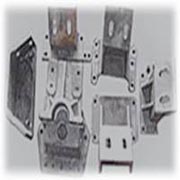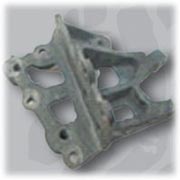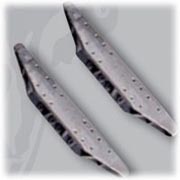 Brake Ungula Series: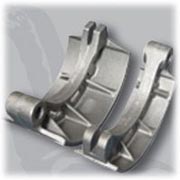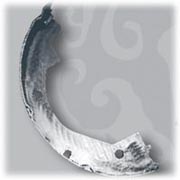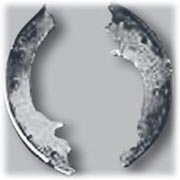 First class Equipment Melting Technics. The melting ability of 2sets of 6t Non-core medium frequency Induction Melting Furnace(one for two) is 11-12t per hour. Nodularizing treatment of graphite is dash-into method or the cored-wire injection nodularizing process. The pouring machiness do the bottling work. The feed of the medium freqency furnace is based on the compiter automatically distributing the iron, The chemical composition of the molten iron is analyzed by the stationary metal analyxer. With the Non-core medium frequency Induction melting Furnace doing the melting work,it is specially fit to produce many kinds of nodular cast irons and the thin wall,high-strength castings(such as the auto engine cylinder blick).
First Class Equipment:
Melting Technics-The Melting Ability Of 2sets Of 6t Non-Core Medium Frequency Induction Melting Furnace(One For Two) Is 11-12t Per Hour. Nodularizing Treatment Of Graphite Is Dash-Into Method Or The Cored-Wire Injection Nodularizing Process. The Pouring Machiness Do The Bottling Work. The Feed Of The Medium Freqency Furnace Is Based On The Compiter Automatically Distributing The Iron, The Chemical Composition Of The Molten Iron Is Analyzed By The Stationary Metal Analyxer. With The Non-Core Medium Frequency Induction Melting Furnace Doing The Melting Work,It Is Specially Fit To Produce Many Kinds Of Nodular Cast Irons And The Thin Wall,High-Strength Castings(Such As The Auto Engine Cylinder Blick).
Sand Preparing Technics - The Sand Preparing Department Has A Complete And Modem Set Of Sand Preparing Devices,We Equipped The Roller Sand Mixer With A Capacity Of 80t Castings Per Hour. The Moisture Automatic Control Devices, Sand Cooling Devices, Sand Aerator, Screw Feeder And Bentonite Black Dust Pneumatic Transporting System,Etc.
Dedusting System:
Adopt strong cleaning equipments, to protect good environment and build harmonious working atmosphere.
First Class Equipment:
Cleaning and trimming Technics The cleaning wirkshop has a chain with two atation shot-blast device,and trolley conveyerrs for painting and baking.These eqipments meet the requirement of the castings surface treatment.
The Machining workshop Using CNC lathe, vertical machining, certer more semiautomatic lathe ,Automatic re-balancing machines,lmprove the processing effciency and ensure the machining accuracy.