Home» FAW Foundry Co., Ltd
Factory Profile:
| | |
| --- | --- |
| Factory Name: | FAW Foundry Co., Ltd |
| Year Of Establishment: | 1953 |
| Quality System: | ISO9001, QS9000 |
| Capacity: | 20000 tons/year |
| Material: | aluminum, alloy iron, stainless steel. |
| Main Products: | differential housing, motorola transmitter back cover, active cone gear adjustment gasket, active cone gear bearing seat assembly. |
Note:
FAW Foundry Co., Ltd. Foundry Mould Plant is a professional factory attached to FAW. It is a large-scale intensive type of technique modern enterprise for foundry moulds and tooling manufacture. Its main products are various kinds of sand casting mould, die casting mould, gravity casting mould, hot forging mould, cold extrusion mould, investment casting mould, shell molding mould, lost foam casting mould and other tools. In the past 50 years, our plant has provided ten thousands set of high quality mould to more than 100 customers from China, USA, Canada, Germany and Italy. We introduced NC machining center, EDM, wire cutting machine, inspecting of coordinate measure machine and various advanced equipment from England, USA, Germany, Japan, South Korea and Taiwan. We can design and produce the mould with CAD/CAM/CAE. FAW Foundry Mould Plant is also a fixed supplier of FAW for more than 50 products, such as series of differential housing and bearing seats assembly etc.
Products: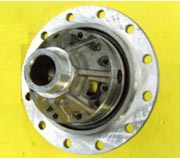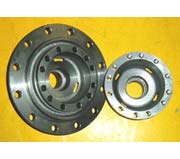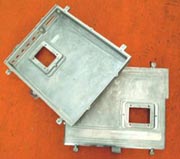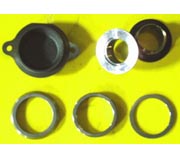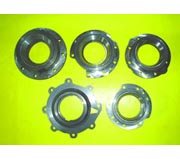 NC Milling Machining Equipment:
| | | | |
| --- | --- | --- | --- |
| No. | MODEL  | SPECIFICATION | NAME |
| 1 | KV28 | 560*600 | NC Lathe |
| 2 | KV15 | 300*600 | NC Lathe |
| 3 | SABRE2000 | 2000*800*800 | Vertical Machining Center |
| 4 | WMC4020 | 2100*1500*920 | Vertical Machining Center |
| 5 | HB-3210S | 3050*2100*700 | NC Gantry Machining Center |
| 6 | V35ⅡP | 630*400*500 | Vertical Machining Center |
| 7 | VMC-1100 | 1100*600*600 | Vertical Machining Center |
| 8 | XHAD765 | 500*500 | Vertical Machining Center |
| 9 | VMC 4020A | 1020*510 | Vertical Machining Center |
| 10 | CNC-2150 | 2000*1500 | NC Gantry Machining Center |
| 11 | KV45 | 800*600 | Vertical Machining Center |
| 12 | H50 | 600*600 | Vertical Machining Center |
| 13 | VX500 | 500*500 | Vertical Machining Center |
| 14 | TH 5640A | 800*600 | Vertical Machining Center |
| 15 | DMC 64V Linear  | 640*600 | Vertical-Milling Machining Tool |
| 16 | FDXNC—128 | 800*1800 | Vertical-Milling Machining Tool |
| 17 | WF3/10TNC3550 | 1500*1500 | Vertical-Milling Machining Tool |
| 18 | XK715B | 500*2000 | Vertical-Milling Machining Tool |
| 19 | FNC106-A20 | 1000*600 | Vertical-Milling Machining Tool |
| 20 | FNC208-A30 | 2000*800 | Vertical-Milling Machining Tool |
| 21 | DK7732 | 320*500 | EDM & Wire Cutting Machine |
| 22 | V550 | 700*500 | NC Electric Forming Machine |
| 23 | DK 7740C | 400*500   80-350 | EDM & Wire Cutting Machine |
| 24 | AM3LS | 600*400*250 | NC Electric Forming Machine |
| 25 | DK7763 | 630*600 | EDM & Wire Cutting Machine |
| 26 | EDM7150B | 700*450 | NC Electric Forming Machine |
| 27 | EDM7140 | 650*400 | NC Electric Forming Machine |
| 28 | DD703 | 200*300* 0 - 250 | EDM |
| 29 | EDM--7132 | 530*320 | NC Electric Forming Machine |
| 30 | EDM7140 | 400*300* 350 | NC Electric Forming Machine |
| 31 | DK7740 | 400*500 400 | EDM Fast-Fed Wire Cutting Machine |
| 32 | AQ550LS | 500*800 | EDM Slow-Fed Wire Cutting Machine |
| 33 | DK7763 | 630*800*500*30 | EDM & Wire Cutting Machine |
| 34 | X2016*50 | 1600*5000 | Gantry Milling Machine |
| 35 | DXS-1612 | 150T | Clamp Machine |
| 36 | WENZEL LH1210 | 1500*1200*800 | Coordinate Measuring Machine |